Complete randomness here.
How was your weekend? Ours was kind of busy but it was also a nice relaxing get out of the house for a much needed break kind of weekend. Friday Jeremy ended up having a surprise day off, so him and the Fuss went to get me donuts. I would be lying if I said I didn't wish this would happen more often. The donuts and the surprise day off.
Saturday we went down to shop and visit with my In Laws. They were sweet enough to watch the kiddos while me and Jeremy ran to Costco and Target... ALL ALONE! It was so nice to shop in peace. It was wonderful to have alone time where we could talk without one or both of the kiddos needing something. Yes all we did was shop but it was relaxing and just what I needed.
I am almost to the 35 week mark and things are getting a little too real. We picked out a girl and boy coming home outfit for Little Turkey and my sister sent us our baby gift which is a new swing. It is so weird seeing a baby swing in the house again. I got rid of mine along with a bunch of other things when we moved. And I cannot live without a swing. I know it is one of those baby items that people feel they waste money on but that was never the case in our house. I can remember when Jeremy went back to work after Bristol was born and I was dying for a shower but she wasn't having a part of her nap at all. I put her in the swing, hid behind the couch so I could still hear her and let her fuss herself to sleep. It was a beautiful thing and I got my shower. I have been a fan of the swing ever since. Heck it was the only way we could get Eldon to sleep because he had such bad reflux and liked the upright position on it. But this time I got one that can be plugged in as well as use batteries because when your kid sleeps 12 hours in the swing a night you go through a lot of batteries.
I had the My Little Lamb version before and loved it so I stuck with the style I just got a version that could plug in.
As I was showing my sister in law the fabric I bought for Little Turkey's room I realized I forgot the fabric for the bumpers. Whoops. But I did get the perfect amount for the quilt. Which was such a relief.
I stayed up till 11:30 last night working on Little Turkey's quilt. And while I am having a frustrating moment with it right now, I am loving how it is turning out.
We got the kiddos a pool yesterday. I had been meaning to get one for a few weeks now but I just never got around to it. So yesterday I interrupted my yoga pant and sports bra day for a trip to the store looking for a little pool. It is tiny and they barely fit in it but it makes them happy.
Speaking of which, I am having a hard time with finding Bristol bathing suit for Bristol. I do not want her wearing a bikini. I have no problem with her wearing one when she is 16 but at 3 I don't feel it is right for our little family. But I do want a 2 piece since she is potty trained. Finding a top that is a tankini for a little girl is hard. I can't believe how skimpy some of the suits are that they sell in the toddler section. We did find one with a longer top at Target on Saturday and it is growing on me. Not quiet as long as I would have liked but I feel it is appropriate.
I broke down and upgraded my phone. I was trying to hold out until the end of July or beginning of August but when it completely stopped getting reception the other day, I realized it was time. I have wanted the Samsung Galaxy S4 since I heard about it like 6 months ago but I was just going to settle for the S3 because upgrading was not in the plans right now but Jeremy insisted I get the phone I have be oogling forever. I am glad he did because I love my Galaxy S4. I did compromise and get a case that is better for a mom of toddlers than the super cute lace and pearl one but not very protective case that I wanted. But I am already looking at this one for a Christmas Present.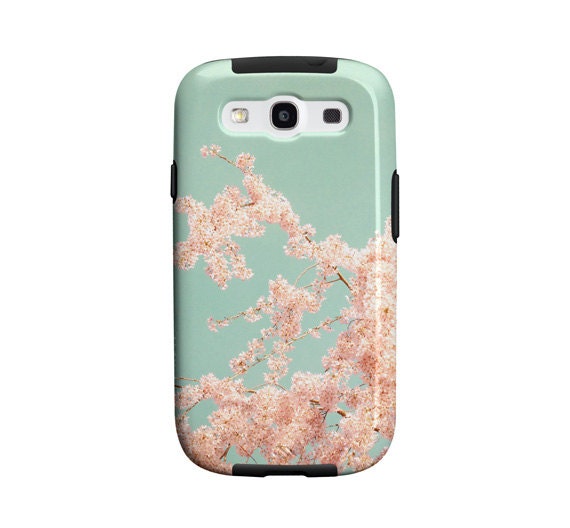 My hair. Oh it is bad. I got it done Thursday and I was not pleased with it at all. I wanted a really ash blond and I walked out with very yellow hair. Like I looked like a person who has naturally dark hair and tried to go blond. Which shouldn't happen since you know, I am a natural blond. I even sent my sister this picture when she asked how it looked.
don't I look thrilled? And it doesn't even look that bad in this picture.
But today I am liking it a little more. Probably because I have been washing it with my purple shampoo to tone down the fake blond look. Hopefully in a week or to it will have completely calmed down. I do love the cut though. Not that you can tell since I am always curling my hair but I had her put in a lot of layers and she thinned it quite a bit as well, it is perfect for summer.
Since I got a new phone I was going through and cleaning up the pictures on my old phone. I came across this one.
I thought I was huge! I was only 10 weeks here. Boy was I tiny. What was I complaining about?
Our swamp cooler kicked butt last night and for the first time in like 2 weeks it turned out house in to an ice chest which meant we all slept really well even if it was only for a few hours.
I think that is all the randomness I have for you today. Happy Monday.